Which are the Best BBQ Cooking Classes in NYC? If you love eating charcoal grilled meat but are not a chef, you can check out the Best BBQ Cooking Classes in NYC. Spring and summers are the ideal seasons to enjoy the delights of a BBQ or a grill party. With friends, neighbors, or family, it's perfect for every get-together! If you want to put on the perfect show for your guests so that they eat to they actually bloat up, you could try a cooking class. We have chosen some of the best ones and included them in this list along with some more information.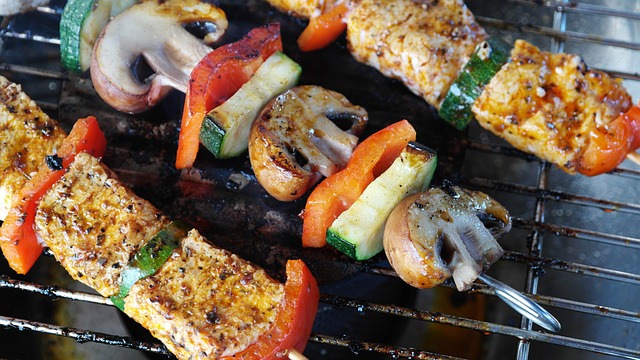 Image Credit: Pixabay
From barbecue to the kind of meat to the teacher and the cost of the lesson, we have browsed through the thousands of classes available in the New York city and finalized a few which are the best! We checked the comments of the students who had studied there to make sure it really is that good. We also went through companies offering cooking classes, such as Craftsy and Home Cooking NewYork. We have chosen those whose cost is reasonable and the quality is good, naturally. Most of the classes feature around $100 though the final amount after the addition of taxes might be different. There are also cooking classes which concentrate on all types of cooking, and not only BBQ cooking. You can check them out as well.
Seafood Grilling Secrets, Southern Comfort: American Regional Favorites, and Korean 101 are among the Best BBQ Cooking Classes in NYC. Seafood Grilling Secrets is conducted by Sur La Table cooking studio. It's a two-hour session which will teach you to grill shrimps, salmon, and scallops. Chef Christianna Gozzi will lead this class. Southern Comfort: American Regional Favorites in The Institute of Culinary Education conducts classes for recreational cooking. A session would be 4.5 hours long where you'll learn Slow-Roasted Barbecue Ribs and the like. You'll be taught to cook southern food. Chef Robert Ramsey leads this class. Korean 101 is conducted by The Brooklyn Kitchen. They focus on teaching those who have signed up how to BBQ the Korean way. It's healthier and not to mention, tastier. Do note that this will be quite different from our traditional BBQs. It's a two-hour practical session with a tantalizing menu. You can learn a different way of BBQ with this class. Read on to know more.