Which are the Most Densely Populated Cities in the UK? If you are planning to visit the UK or maybe you are planning to settle down there and you want to know the Most Densely Populated Cities in the UK. The UK consists of North Ireland, Scotland, England, and Wales. It is an island country surrounded by water. It is surprising to note that so many people live in such a small place! Though many are aware of only London, there are many other popular cities in the UK. You will face traffic here in all forms, from autos to foot traffic. So if you are not one who can take this in their stride, you will do better to stay away from the Most Densely Populated Cities in the UK.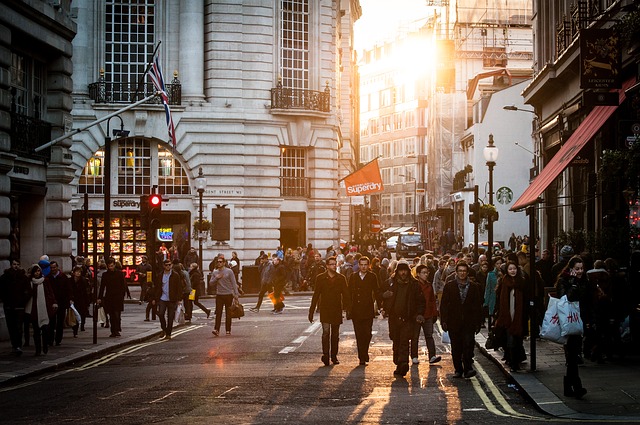 Image Credit: Pixabay
Before we got down to creating this list, we wanted to know the population density of UK. Population density is defined basically as the population per unit of area. We will be using the number of people per square mile for the purpose of ranking this list to assess the place which has the most population. This information was available online. We obtained the data from The Geographist and at the Office for National Statistics. We have ranked the cities according to the most number of people per square mile. The higher the population, the higher you will find the city listed in this article. Read on to know about which cities are heavily populated. You might or might not want to pay a visit to these states! I, for one, would definitely like to experience this sort of dense population at least once in my life!
A few of the Most Densely Populated Cities in the UK are Portsmouth, Bristol, and Birmingham. Portsmouth has 15,336 people per square mile. It is a port city with a naval base located within the city! Bristol has 13,398 people per square mile. Briston is situated on the banks of the Avon Rivel. It has a rich maritime history. Today, it is the center of travel and trade. Birmingham has 11,840 people per square mile. Birmingham is the biggest city in the west midlands of England. In the 1800s, Birmingham was an industrial powerhouse just like Manchester. It was also known as manufacturing powerhouse. Check out the entire article to know about the other densely populated cities in the United Kingdom.