Which are the Largest Airports in Europe by Area? You might easily get lost and worried if you happen to be in a very large airport in Europe. It is very time consuming and tiresome to go the airport. The things that irritate us is not the air travel itself, but the innumerable formalities that one has to undergo, like going through the Securities and getting your check-in baggage's and move to the boarding place when you may find that the departure gate has been changed, or you find there is an inordinate delay in the flight taking off. It becomes all the more difficult if you are in a big airport. It becomes easier if you check out the details on the airport map.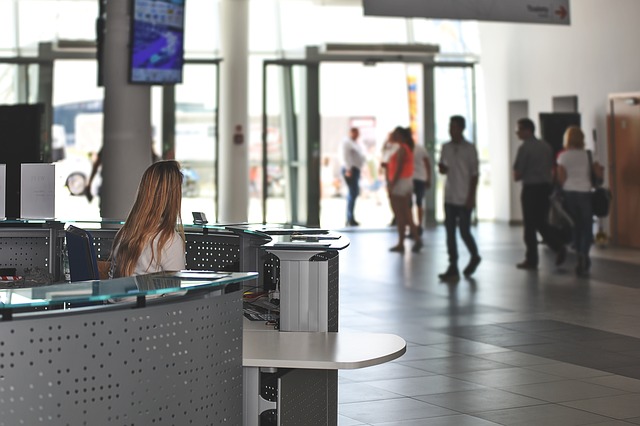 Image Credit: Pixabay
If you are traveling from the US to Europe, then you will be going through large airports and it becomes difficult to travel since the signs are often in another language and you do not have people to guide you, as most of them may not know English. Hence it becomes necessary to get acquainted with the language so that it becomes easier to locate your baggage. There are mini-museums and duty-free shopping places in the walkway in some of the biggest airports in India. While preparing the list, we took the help of Skyscanner to find all the airports in Europe and then ranked them according to their area that is measured in hectares. Heathrow Airport in London is the busiest airport in Europe, though the question remains whether it can get on the list of being a large airport.
Leonardo da Vinci-Fiumicino Airport, Munich Airport, Budapest Ferenc Liszt International Airport are some of the largest airports in Europe by area. Leonardo da Vinci-Fiumicino Airport has an area of 2900 hectare and is about 32 kilometer southwest of Rome. In 2016 an approximately 41.7 million passenger was served. Munich airport was built in 1992 and has 14 affiliated companies providing services to this airport. It has an area of 1575hecter.Hotels, restaurants, stores, transit rails, and car parks have been provided. It ranks as the largest in Europe because of its size. Budapest Ferenc Liszt International Airport was used for the military purpose during the war and the best mode of reaching there is by Taxi, bus or train. It has an area of 1515 hectares.