Which are the Best States For Electricians? If you are an electrician planning to relocate or settle down in another state, you can check out this list of the Best States For Electricians. This way, you will be able to take an informed decision. An electrician is one who maintains or installs electrical equipment and takes care of all the related needs. In May 2015, as per the Bureau of Labor Statistics, the average annual salary for electricians was $51,880. This occupation is believed to increase by 14% by 2024. It is not a very easy job. One needs experience, technical know-how, and experience, not to mention common sense! Many electricians get educated at a technical training program. They also undergo intense and hard apprenticeships. They usually need a license to take up work commercially. Some of the jobs that they take up are connecting fixtures to external and internal electrical source, maintenance, installations, minor and major repairs. One may sometimes have to work during the weekends or even during the nights. Electricians also have to work in almost all kinds of institutions and environments, indoors and outdoors. Electricity is not something to be taken lightly as it could cause serious injuries, even death. This is why every electrician is needed to undergo training.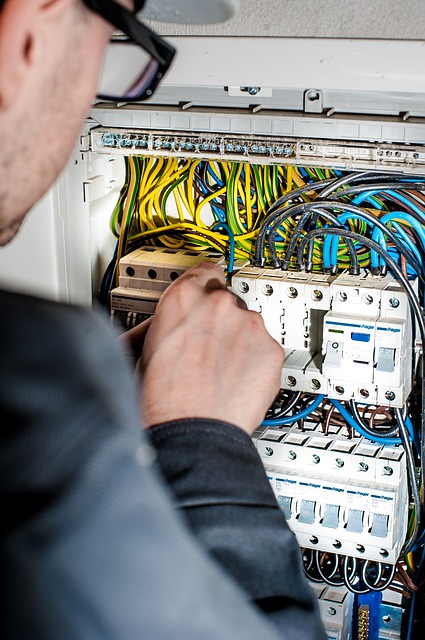 Image Credit: Pixabay
Some of the factors that you will have to think about when thinking of moving to a new state are the cost of living, employment rates, and annual median pay. We obtained information about the annual average income and the employment rates from the US Bureau of Labor Statistics. Data about the cost of living index of each state was acquired from the Missouri Economic Research and Information Center. Each state was sorted as per the three factors and then averaged.
Indiana, Alaska, North Dakota, and Minnesota are among the Best States for Electricians. The annual average wage in Indiana for electricians is $59,130 with the hourly wages being $28.42. 15,780 are employed here. The cost of living index here is 87.9. Alaska offers the electricians an hourly wage of $38.18 and an annual average pay of $79,420. The cost of living index is 131.6 and 2,170 people are employed here. $28.56 is the hourly pay and $59,410 is the average annual pay for electricians in North Dakota. It has a cost of living index of 98.9 and 4,590 people are employed here. Check out the entire list for more information.