Which are the Most Expensive Shoes in the World? Over the years, footwear has become less of utility wear and more of addictive fashion statements. All of us know at least one person who will go to any lengths to get expensive and branded footwear, no matter how broke they are! There are some people out there to whom all sense dives right out of the window when they take a glance at the latest model of shoes in a shop. There's nothing that you can hate about shoes. Except the fact they cost the moon and the earth. They are made of luxurious fabrics and there are brands which manufacture high quality shoes. More often than not, only those who are really rich can even think about buying them.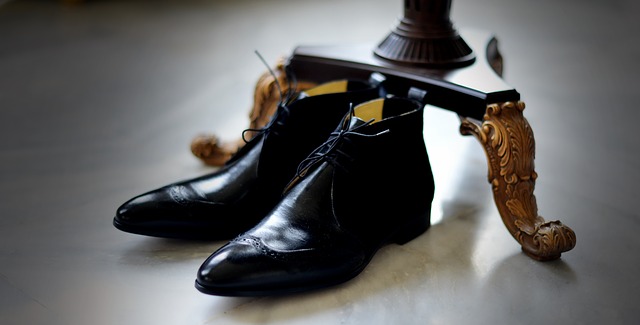 Image Credit: Pixabay
We are how looking at the most expensive shoes that were made. The only possible way to sort them is by their price tag. The most expensive shoe would be placed at the top of the list. To create this list, we created a few websites, such as Listovative, My First Class Life, ABC News Point, and Luxatic.
The Fire Monkey by Bicion, Dan Gamache, Cinderella Slippers –by Stuart Weitzman, and Retro Rose Pumps by Stuart Weitzman are some of the Most Expensive Shoes in the World. The Fire Monkey was created by the combined efforts of Bicion, a lifestyle brand based in New York, and Mache Custom Kicks's Dan Ganache. This shoe was released to celebrate the Chinese New Year. It is created with hundreds of karats worth of white diamond chunks of blue sapphires all set in 18 karat gold. The shoe glitters with blue, gold, and white. It costs about $4 million. The Cinderella Slippers was designed by the famous designer Stuart Weitzman. He was inspired by Cinderella's fairy tale and these look every bit a footwear fit for a princess. The 585 Kwiat diamonds are embedded in platinum. Alison Krauss, a country singer, wore this shoe. They cost a whopping $2 million. Retro Rose Pumps is another creation by the talented Stuart Weitzman which costs $1 million! They contain 1,800 stunning 100 karat Kwiat diamonds. These are some of the most expensive shoes out there if you are looking to buy one! Take a glance at the complete list of the world's most expensive shoes. Enjoy yourself while you dream of yourself in this gorgeous footwear.