What are the Over-the-Counter Diet Pills that Work without Exercise? The first thing a person must know is, there is no over- the- counter diet pill available. If this person eats at McDonald's and pizzas every day and wants to be slim and fit, this is not possible. You must know that even exercises do not make you lose weight. The article in the Scientific American says that people tend to lose the same amount of weight, even if they put in more exercises. After reading this article, you might want to cancel the membership of your gym. But one must know that exercises not only shapes your muscles but also makes you look leaner. But to lose body fat you have to diet and consume less so that the body burns the stored fat all through the day. Diet pills are usually given as a supplement for your diet, not as a replacement for the diet. These pills make you burn more calories, assimilation of fat is reduced and make you eat less because you would not feel hungry. With the other methods of weight loss, in which dieting plays a dominant part, only then these diet pills are of use.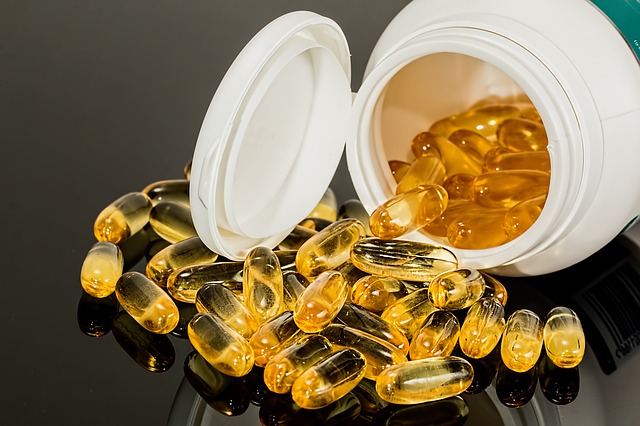 Image Credit: Pixabay
Major healthcare providers like AstraZeneca PLC Byetta, Arena Pharmaceuticals, Inc.'s Belviq, Orexigen Therapeutics, Inc.'s Contrave and VIVUS, Inc.'s Qsymia have developed these diet pills. In the research, VIVUS, Inc.'s Qsymia had been very impressive because 75% of the members had lost 5% of their body mass. Orexigen Therapeutics, Inc.'s Contrave had 55% and Arena Pharmaceuticals, Inc.'s Belviq came in at 49%.
Now we can go through the diet pills available in the market, these pills are labeled as dietary supplements, so you must be careful to make healthy and nutritious food. The manufacturer will not take any responsibility, if you must take these pills then consult a doctor.
Green tea extract, Fen Fast 375, and Hydroxycut are a few of the Over-the-Counter Diet Pills that Work without Exercise. Green tea extract is a major component in many of these pills, as it has many antioxidants and burns fat easily. Fen Fast 375, is an alternative to Phentermine. It reduces appetite and metabolism are increased. Hydroxycut contains I-thiamin, caffeine, green coffee extract and cocoa extract. It was composed in 2002 and most of the athletes' use this pill. Check out the others in this list.