Wanna get some cool and unique food truck ideas for your business? Well, you came to the right place.
Let's face it, we all trash fast food, but as soon as we see the food truck, is like a child in a movie that sees the ice cream truck. We leave everything we were doing and start chasing the truck to be the first in a line.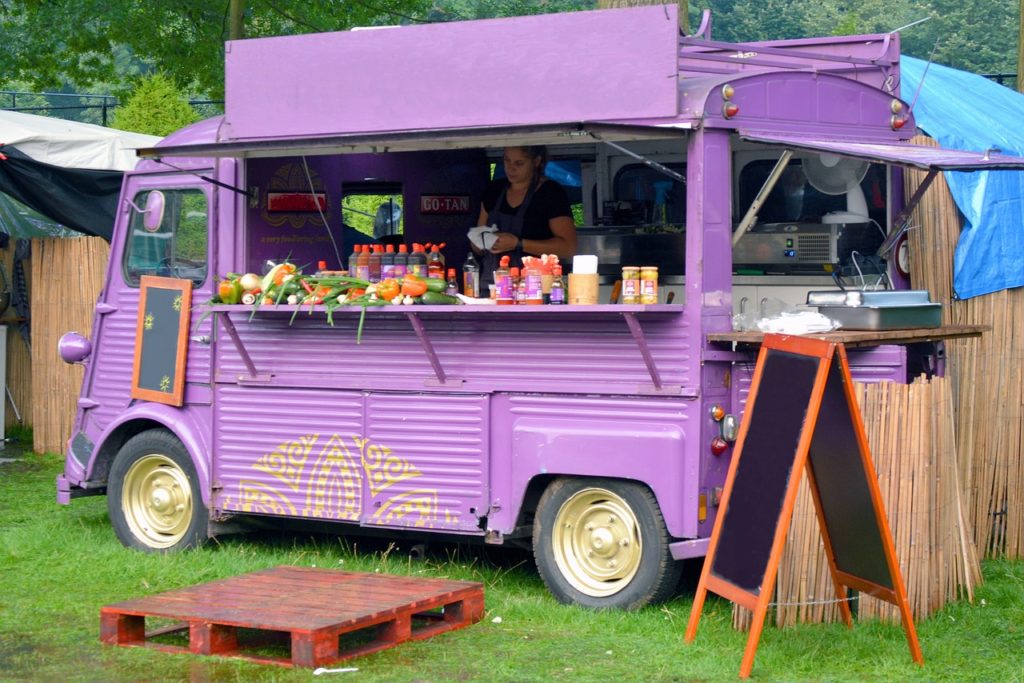 As a matter affect, some food trucks have even more customers than the restaurants and dinners. Why is that? In a restaurant, you have the full comfort. There are tables and chairs so that you can freely enjoy your meal and there is a person buzzing around you, in case you want to order something more or make your stay more comfortable in any sense.
On the other hand, we have food trucks. Although it is considered the fast food, there are more people waiting in line than anywhere else. Except McDonald's or similar dinners. After all, it is McDonald's. So, what makes food trucks that special? First of all, you have a feeling of freedom. And second, it is kind of a retro, and retro is hot!
In case you planned on starting your own food truck business, you have to know what the cool and unique food truck ideas are in order to make your stand more appealing. The first rule of every business is not to copy anyone and not to look like anyone. Face it, why would anyone come to you if you just look like some other, already checked and well-reviewed office/restaurant/truck?
This means that you have to find something that will make your food truck stand out of the crowd. It can be some unique design of the truck, some specific theme, the unusual dressing up of your employees, or some unique dish that can't be found in the city. Or at least the area you are going to place your truck.
For example, Puran Dhaka in NY is serving the authentic Indian food, like it is served in Bangladesh. While I tried to locate it, I had stuck at Yelp! to see all the reviews. Interestingly, they have only 3.5 stars, but, as far as I managed to see, they made quite a business. The only people complaining were the ones in a hurry that weren't served a second they came because waiters had orders to take and one girl gave the 1-star review because they are leaving too many flyers on her property, although she has a sign against it. But, as far as the whole idea is concerned, Puran Dhaka is placed 9th of the best out of the best food truck ideas. And what else is there?
Check out Insider Monkey's 10 cool and unique food truck ideas and find out.