What are the best apple and pumpkin picking farms near New York City or New Jersey?
Even though the past week felt like we are still in summer, temperatures will dip to 60 degrees Fahrenheit on Saturday. It is actually a perfect day to pick apples or pumpkins with your kids. If you are looking for best apple and pumpkin picking locations near NYC, we found the perfect source for you.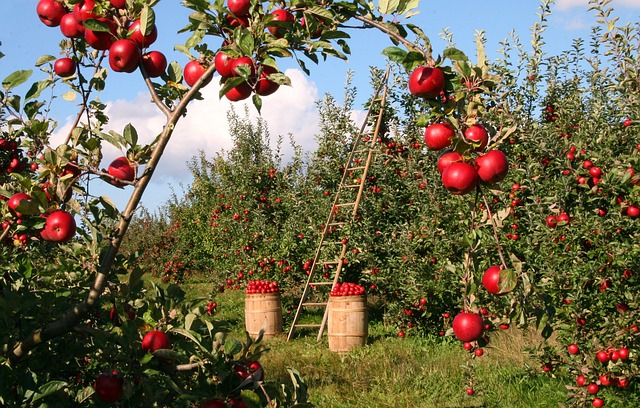 New York City based Insider Monkey compiled the list of 15 best apple and pumpkin picking farms near NYC and New Jersey. If you are also looking for hay rides, corn mazes, petting zoos, bouncy houses and country food, these places are perfect for your family:
15. Lewin Farms: This is a place where you can also buy some eggplants, tomatoes, peppers in addition to apples and pumpkins. Lewin Farms is located in Calverton NY and operates between 9 am and 4:30 pm which is a bit early for this time of the year.
14. Hank's Pumpkintown is ranked 14th in Insider Monkey's list of the best apple and pumpkin near NYC list. Located in Watermill, NY Hank's Pumpkintown is open through the end of October. They are open between 9:30 am and 6 pm, but don't allow pets.
13. Apple Ridge Orchard and Vineyard: "This farm provides a complete experience for the family with a wagon facility that drives the visitors through the orchard, pumpkin patch and the vineyard where people can pick their own apples, pumpkins, and grapes respectively. If you're not up for picking, the farm also provides already picked apples fresh from the trees," says Insider Monkey about this place.
Please head to Insider Monkey to read about the rest of the best apple and pumpkin picking farms near NYC. Their #1 pick is a must see locations where you can order a farm raised organic turkey for Thanksgiving in addition to apples, pumpkins, corn mazes and hay rides. Have some cider donuts and roasted corn for us too!