Just because it is pouring it doesn't mean that there aren't fun things to do in NYC on a rainy day.
When the Spring comes, I can't stop thinking about the rain. It is so romantic and so youth. I am enjoying every moment and forget about the hairstyle, makeup, nice clothes. The only thing that matter at that time is the warm rain that is pouring on me.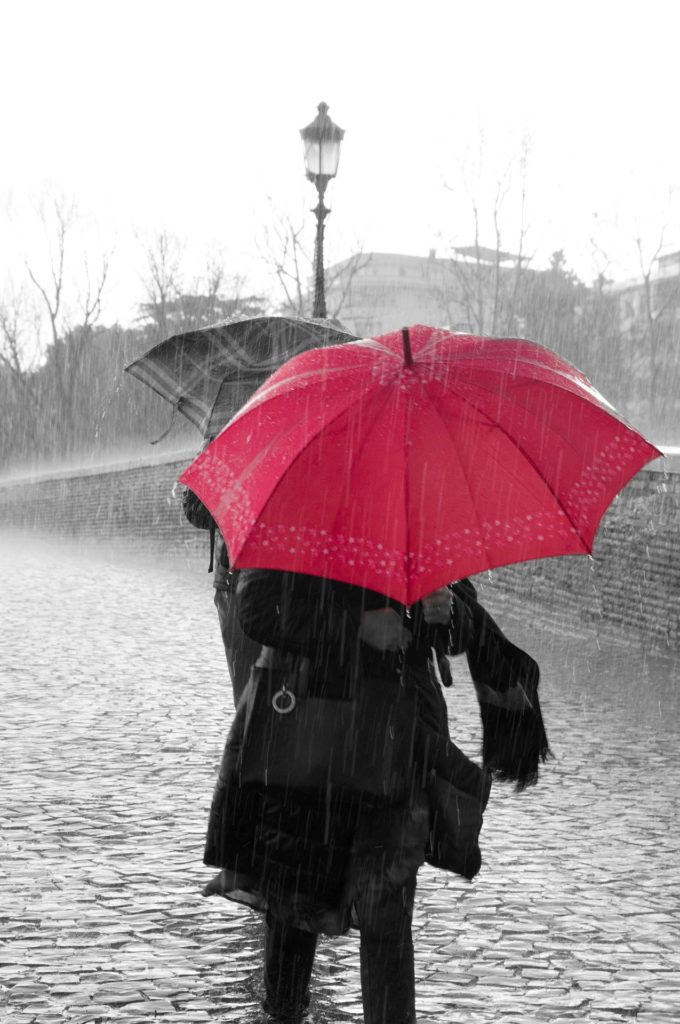 I don't like Summer rain because it is followed by thunder and lightning and it makes my heart beat too fast. I am extremely scared of it and I am capable of not going out of the house for days. I don't even want to get out of the bed. Earlier, i had a habit of turning everything off and going to a room where I won't see any flash before the thunder. Now, I just turn on music really loud and hope that I won't see or hear anything. Sometimes, it is nice just to make some tea or coffee, wear a nice warm sweater, and sit by the window to watch it make a blanket bog.
At least New York people always have something to do in their town. No matter the weather, no matter the occasion, there is always something to do in the Big Apple so there is never an excuse to be lazy.
As a person who dreams of visiting New York for decades, I can't speak from any experience at all. I don't even know what to do in a place where I live in beside sitting in some coffee shop where I would arrive with a cab or sit in the house, listening to music, working, playing with my child or drinking coffee with my friends. But, the city I live in isn't really that developed and it has dozens of coffee shops but nothing besides it.
Luckily, the Internet is now there to help us out in finding best sources of entertainment and finding out more about far away places.  This is how Insider Monkey's team managed to create this list that I am about to give you the link for.
They took a look at many different sources, including Class Curious as their primary source of information. So, the next time the rain starts and you decide to justify your laziness with it, here is the list of 15 fun things to do in NYC on a rainy day.