Let's talk about 16 Affordable Coworking Spaces in Manhattan and Brooklyn. New York is one of the most important business districts in the USA, and offers some great coworking spaces, especially in Manhattan and Brooklyn. Each coworking space has its own perks, offering WiFi, fax, conference rooms, kitchen, and well-designed working areas.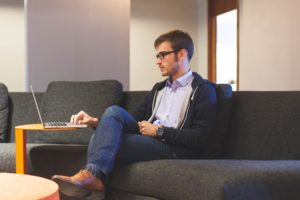 New York is one of the most beautiful cities in the world. Many people around the world desire to live in this magnificent metropolis. The great maybe the most significant popularity is gained after a series of sex and city. After that, millions of girls around the world wanted to live somewhere on the Manhattan in a comfortable apartment like the one that had a Carrie Bradshaw. Life in New York is, however, costly and inaccessible to most of those people who wanted to live in it. The reality is entirely different. Instead of some apartment on the menu, mostly for the beginning, you can find an apartment that barely has 20 squares in which it can fit bed, desk and some small wardrobe. All those big closets and places for your fancy shoes and high heels that are usually the size of that same apartment of 20 squares are just a dream for those who live in New York for the first few years if they are lucky. New York is a city that requires high salaries and plenty of work. Without these two things, you will not be able to afford to live in it. Not only are the dwellings expensive, but also food and wardrobe. The same is the situation with business space and coworking spaces in Manhattan and Brooklyn. The beginning is difficult especially if you are a young entrepreneur. The initial capital is small, and you do not have much money to extract for the space and equipment of your workspace. Is this space really expensive and how much money you have to pay for it? You want to do some work for which you need a business space and wonder how much money you have to pay for the same. One of the best and at the same time affordable co-working spaces in Manhattan and Brooklyn is Friends Work Here. Friends Work Here offers phone booths, lunch stations, a lounge area, kitchen area, and 30 workstations. Prices are 400 dollars shared a desk, and 650 dollars dedicated office. Another one is Secret Clubhouse. They showcase vintage computers, fully stocked kitchen with chows and booze, and 24/7 access. It indeed is one of the best ones in New York City. The price is 500 dollars monthly package full-time membership. Another one is in Brooklyn, Brooklyn Works. Working at this space will give you access to unlimited printing and unlimited high-speed internet—pretty much everything you need to have a productive day at work. The price is 475 dollars per month for one person spaces.
If you want to know more about 16 Affordable Coworking Spaces in Manhattan and Brooklyn, check Insider's Monkey list of 16 Affordable Coworking Spaces in Manhattan and Brooklyn and find out all about this topic.