As of 2020, we haven't had a good year so far, therefore it's a good idea to speak about something more pleasant than all those problems, we have had to face this year – so let's check out the list of the 9 largest beer companies in the world in 2020. Insider Moneky's latest article has broght us some kind of refreshing, when reading it through.
Acutally, beer has been one of the most popular alcoholic drinks in the human history, and there were centuries when people didn't drink water just beer and wine. Beer is a refreshing drink without being too strong like shorts, and it's suitable for drinking it with friends while being on the beach on a hot summer day, or to sit in a pub after work on a rainy Friday in November.
Actually, this industry is worth $600 billion within only one year, no wonder beer companies want to cut a bigger slice of this juicy pie year by year. Neverhteless, nobody knows what kind of impact will do the COVID-19 pandemic on this market, but surely there will be consequences, as all the industries feel the effects of the virus pandemic.
Anyhow, beer is liked and consumed everywhere in the world, from the smallest village in Kazakstan to the largest megalopolis in the United States. We can buy beer from either small breweries or from the biggest company in the world, what is sure, we like it, drink it, celebrate with it, and give it as a present to our beloved ones.
And now, without a further ado, let's check out what Insider Monkey have investigated for us, about the 9 largest beer companies in the world in 2020.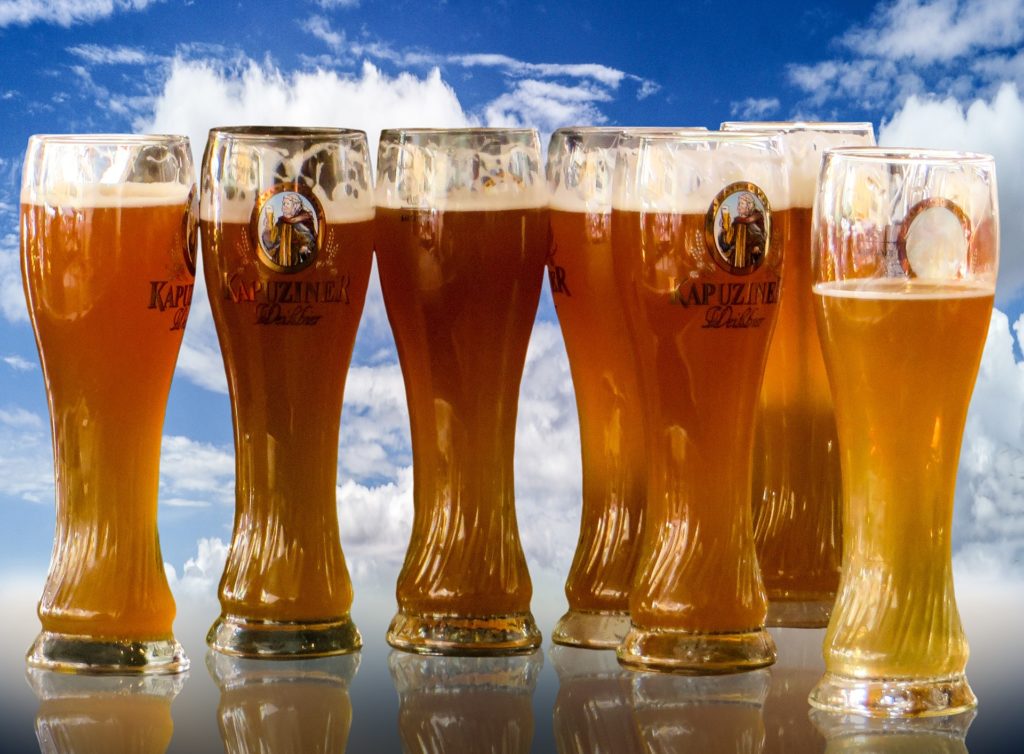 9. Kirin
Kirin is the first Japanese beer company on our list of the 9 largest beer company in the world in 2020. As of 2019, its revenue was a jaw-dropping ampunt of $17 billion.
8. Beijing Yanjing Beer Group
It's a Chinese company, as beer is liked in Asia, too. It has more than 42,000 employees, and it was the official beer to be served at state banquets in its home country in 1995.
7. Asahi Group Holdings, Ltd.
Being a Japanese company, Asahi is more than 130 years old and has the highest market share in the Japanese beer industry.
6. Tsingtao Brewery Group
As of 2020, this company is the second largest one in the Chinese market, and is more than 100 years old.
5. Molson Coors Beverage Company
This beer is so popular in the US, that 1 out of 10 people, who's reading this article now, is holding a can of Coors in their hand.
4. Carlsberg
We are half way on our list of the 9 largest beer companies in the world in 2020. Carlsberg is a Danish-founded company, which has a long-staning tradition as it's more than 150 years old. Another arresting fact, the company has around 41,000 employees. 
3. China Resources Snow Breweries
This is a Chinese company, as its name says too. Although it was founded only 27 years ago, it has 21% of the total Chinese market.
2. Heineken
This is the beer that can be bought really everywhere througout the whole world. It's a Dutch based company nevertheless it's widely known and liked across the globe.
1. Anheuser-Busch InBev
Anheuser-Busch InBev is on the first spot in the list of the  9 largest beer companies in the world in 2020. Its sales increased  by $50ein 2019, due to Budweiser. It doesn't appear possible that any other company can overtake it.